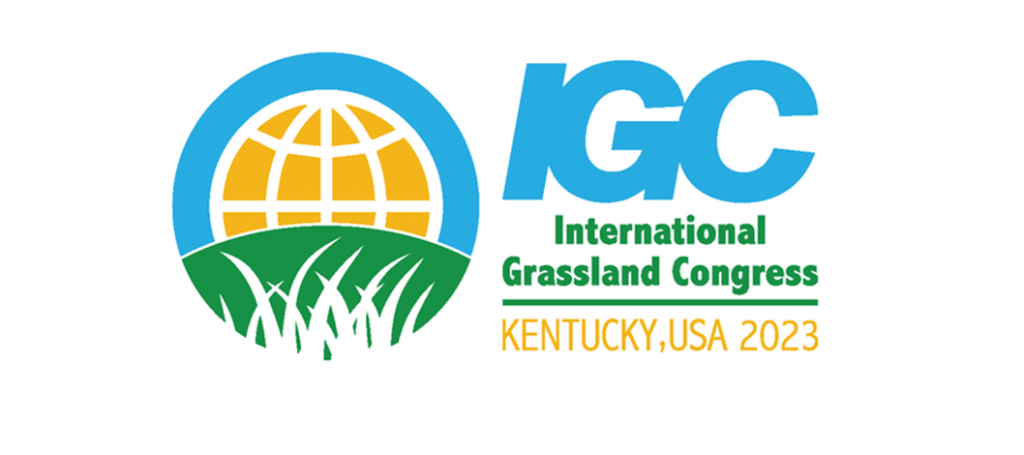 The Organizing Committee of the XXV International Grassland Congress, on behalf of the American Forage and Grassland Council, invites you to participate in the International Grassland Congress from 14-19 May 2023 at the Northern Kentucky Convention Center in Covington, Kentucky, USA.  The theme of the conference is Grassland for Soil, Animal, and Human Health.  We know your work in this space is important to you and we invite you to share your research, education, development, and outreach activities with this international community.  Grasslands are essential to ruminant livestock, biodiversity, and a wide range of ecosystem services.  This vital information needs to be shared widely so that fellow citizens, scientists, professional colleagues, and policy makers can make well-educated decisions now and into the future.  Our health depends on a healthy environment, and better grassland management will translate into better animal and soil health conditions as well.  This in-person conference in May 2023 follows that of the virtual conference held in 2021 by hosts in Kenya.  The program offers five sub-themes to which you will certainly find a place of welcome to share your thoughts with existing and quite likely new colleagues.  These themes include:
Grassland Ecology will cover aspects of food production, watersheds, water quality, biodiversity, carbon sequestration, greenhouse gas emissions, soil health, climate change, invasive species and pest management
Grassland Production & Utilization will explore topics such as genetic resources, botanical composition, forage management strategies, high-intensity grasslands, seed production systems, forage nutritive value, and production economics
Livestock Production Systems will focus on ruminant nutrition, grazing management, small-holder dairy systems, integrated crop-livestock systems, silvopastures, small ruminants, equine, and animal health and genetics
Grassland Sustainability, Innovations & Initiatives will delve into regenerative agriculture, emerging education, technology transfer, green energy, economic drivers, participatory approaches, ecotourism, digital technologies, training enthusiasts, and planning for the future
Grassland Policies, Social Issues & Ecosystem Services will expand into indigenous knowledge, governance, social justice, marketing infrastructure, policy, politics, youth engagement, perceptions, human nutrition, and niche marketing
Whether you have recently completed your research or are just beginning research and development activities with grasslands as the setting, we invite you to share your experiences in this beautiful, temperate grassland environment in Kentucky.  Please find a link to the more detailed programming document here. Submit your abstract or ideas for a thematic session here or for volunteer sessions here.